Human Help Network Foundation Thailand
Click on the stars below to download the Rating information
Good Governance & Transparency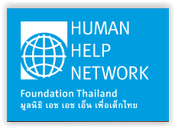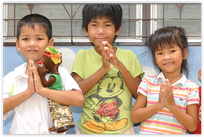 Human Help Network Foundation Thailand (HHN-Thailand)
Human Help Network Foundation-Thailand "HHN-Thailand", operate the Child Protection and
Development Center (CPDC) for street children and support the Children's Home Foundation
Pattaya "Pattaya Orphanage", as well as the Sotpattana School for the Deaf and other projects.
Together those projects provide help, a home, an education and a future for almost 300 ill,
orphaned, or disabled children and street children in Thailand. HHN-Thailand outreach work in the streets of Pattaya touches hundreds more.
Please see our review by download the file attached below
Human Help Network Foundation Thailand Reviews 2016
HHN-Thailand Revised Review 2016-17.pdf
Adobe Acrobat Document
600.0 KB
Human Help Network Foundation Thailand Reviews 2014
HHN Foundation Thailand.pdf
Adobe Acrobat Document
762.9 KB
Human Help Network Foundation Thailand Half-Year Report 2017
HHN DC_HALF YEAR report 2017 edit.pdf
Adobe Acrobat Document
4.0 MB
็Human Help Network Foundation Thailand Annual Report 2016
HHN Annual report2016.pdf
Adobe Acrobat Document
4.8 MB
Human Help Network Foundation - Thailand Mobile Training Unit Annual Report 2015
HHN MTU Annual Report 2015.pdf
Adobe Acrobat Document
4.1 MB
HHN-Thailand Newsletter 2nd 2015 English version
newsletter 2nd 2015_edited.pdf
Adobe Acrobat Document
2.3 MB
HHN-Thailand Newsletter 2nd 2015 German version
newsletter 2nd 2015_german.pdf
Adobe Acrobat Document
2.0 MB