Non Profit Organisations Supporting Charities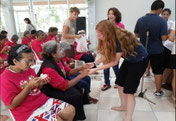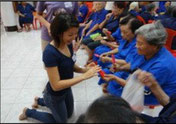 There are various non profit organisations in Thailand and the international community which support charities, either as their primary focus or as a major activity.  Examples of these organisations include Rotary Clubs, Lions Clubs, Women's groups, international schools and others that have charitable programs.   Many companies also have charitable activities and corporate social responsibility (CSR) programs benefiting a wide variety of causes.   We will add information on the corporate CSR programs taking place already in the region separately in due course.
Over time we will build up a list of the groups with summary information on each organisation and the support they give to charities.
Directing your support for charities through these groups is a good way to help the charities as volunteers because these groups have already visited the charities and are familiar with the work that they do.