Human Rights Charities
Adventist Development and Relief Agency Thailand
Assisting refugees from Laos, Cambodia and Myanmar with health care and basic human needs.
Contact:
Telephone: 053 839-402
Email: office@adrathailand.org
Province: Chiang Mai
Address: Unit 1A, Aleena Garden178/109 World Club Land Soi 4, Hang Dong, Chiang Mai 50230, Thailand.
Volunteers: Yes
Review:

Amnesty International Thailand
promoting respect for all the human rights
Facebook Account: http://www.facebook.com/AmnestyThailand
Twitter Account: http://twitter.com/#!/amnestyonline
Contact:
Telephone: 02 513-8745
Email: info@amnesty.or.th
Province: Bangkok
Address: 90/24 Soi Ladpao 1, Jompol , Chatuchak, Bangkok 10900
Volunteers:
Review: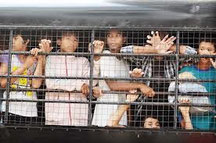 Alliance Anti Trafic (AAT)
Supports girls who are victims of trafficking and commercial sexual
exploitation and their main field of activity is in Thailand.
http://www.aatthai.org/
Contact:
Telephone: 02 214 5157
Email: th.info@allianceantitrafic.org
Province: Bangkok
Address: P.O.Box 60 Minburi Post Office Bangkok 10510 Thailand
Volunteers:
Review:
EarthRights International (ERI)
Defending human rights and the environment in Southeast Asia and other parts of the world
Contact:
Telephone: 081-531-1256
Email: infoasia@earthrights.org
Province: Chiang Mai
Address: Southeast Asia Office, PO Box 123, Chiang Mai University,
Chiang Mai, 50202
Volunteers:
Review: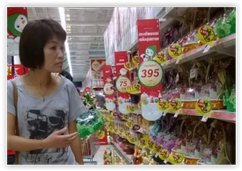 Foundation for Consumers
The foundation for Consumers main objective is to protect cosumers right not to be overly taken advantage by manufacturer, seller and trader.
Contact : Foundation for Consumers
4/2 Soi Watanayotin
Kwang Payathai road, Khet Rajtawee
Bangkok 10400, Thailand
Tel : 02-248-3734-7
Fax : 02-248-3733

Human Right Lawyer Association
-   To promote and protect human rights
-    To promote education and to disseminate rights to be accepted in society, make peopl alert, and abide by the principle of human rights.
-   To Strengthen the network of human rights lawyers and more extensive rights in
    order to have its status and role in society.
-    To Promote and protect ability to access to justice, Civil liberties and human rights, as well as ability to appeal and to carry legal prosecution charge to benefit the public and/or to protect human rights with taking any action in the law with being representative of person for legal process in line with the purpose of the association.
-     To promote its campaign and to push the policy and law of human rights to be enforced.
 Human Rights Lawyers Association
111 Soi Sittichon Sutisarn Vinitjai
Samsean Noak, Huakwang
Bangkok, Thailand 10310
Tel : +66 02 6930682

Isara Foundation
Projects focus on the improvement of education (free Learning Center, government school volunteer teachers, and scholarships), health and safety (helmet campaign), and the environment (Recycling Center and trash clean-up campaigns).
https://www.facebook.com/isara.foundation
Contact: Mr.Kirk
Telephone: 042-460-827
Email:
Province: Nong Khai
Address: 897/1 Mee Chai Rd. Amphur Muang, Nong Khai, Thailand 43000
Volunteers: Yes
Review: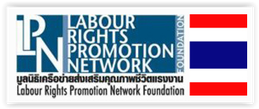 Labour Rights Promotion Network Foundation
Foundation vision
To promotelabour rights etwork
To be a foundation of labor strive to enhance the quality of life,to protect rights
equality, and promote self-sufficiency with  creating social to live together peacefully.
Contact :
Labour Right Promotion Network Foundation
25/17-18 Mahachai Meuangthong Village
Sakakorn Rd., Tumbol BangyaPreak, Amphur Muang
Samutsakorn, Thailand 74000
Tel +66 034-434-726, +66 8 6163-1390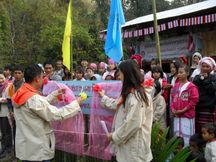 National Catholic Commission on Migration
Serve the pastoral and humanitarian needs of the growing number of migrants in Thailand and neighboring countries
Contact:
Telephone: 02681-3900 Ext: 1710
Email:
Province: Bangkok
Address: 122/11, 7th Floor, Soi Naksuwan, Nonsi Road, 
Yannawa, Bangkok 10120
Volunteers: 
Review: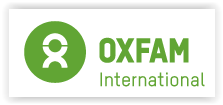 OXFAM International 
OXFAM International Charity is a not-for-profit organisation based in United Kingdom, its objectives and mission is to fight against poverty in many undeveloped and developing countries including Thailand.  OXFAM International mainly focuses on 4 criteria to fight with poverty.
              - Human Right
              - Human Development 
              - Disaster Relief 
              - Natural Resource conservation for local people.
Contact :
OXFAM International
Office address: Second Floor, 228-240 Banbury Road,
Oxford OX2 7BY, United Kingdom International
nformation@oxfaminternational.org


Pavena Hongsakula Foundation for Children and Women
The Pavena Hongsakula Foundation for children and Women has been found in 1988 by. Khun Ying Pavena Hongsakula, a former politician.  The main objectives of the foundation are to :
1.   To help abused children and women in every abusive forms and to regain the physical   and mental condition of those children and women.
2.    To help children and women who have bad destiny and homeless be able to live   normally and peacefully.
3.    To support and develop income and skill for  poor and disadvantage children.
4.    To promote Thai culture activities.  
The foundation has services on 24 hours on receiving complaints as well as helping children and women who being infringed, threatened, assault and scam for prostitution.  Its telephone hotline number 1134 or 02-5770496 to 501
Contact :
Pavena Hongsakula Foundation for Children and Women
84/14 Tumbol Lumpakgood Amphur Tanyaburi
Patumthani province, Thailand
Tel : +66 02 5770496 to 501