Operation Smile Thailand 
Good Governance & Transparency

Operation Smile Foundation
Operation Smile Thailand provides free surgeries to repair cleft lip, cleft palate and other facial deformities for children throughout the country. Operation Smile Foundation in Thailand commence in 2002.  Donations to Operation Smile Thailand are tax-deductible for Thai income tax payers.
Approximately one in every 700 babies in Thailand is born with a cleft lip or cleft palate. On average a cleft lip/cleft palate operation costs approximately 25,000THB excluding the medical staff volunteers' time. The need for Operation Smile support for Cleft Lip and Cleft Pallet surgeries in Thailand is well recognised as over 100 medical professionals in Thailand volunteer their time to perform surgical missions each year.
You can also see some experiences of Operation Smile volunteers in our Volunteer section.
Operation Smile Thailand presented its annual report and the audited financial statement for the year 2015 for GBA's Review Revision, GBA team found that Operation Smile-Thailand has improved its information disclosure significantly through its website which is enable its donors to have more clear understanding on its mission and activities.  As a result, GBA has upgraded the previous rating which made lately 2014 from all 4 Stars to 5 Stars for the year 2016
Operation Smile Review 2014
Review+of+operation+smile+charity+update
Adobe Acrobat Document
63.2 KB
Operation Smile Review Revision for the year 2015
Operation smile charity review Revised 2
Adobe Acrobat Document
96.8 KB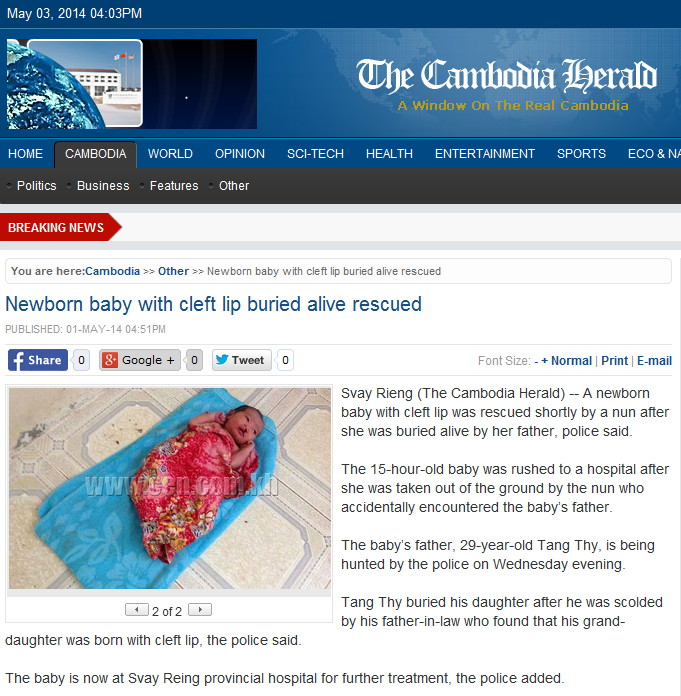 This is what happened due to the parents ignorance.   Cleft lips are repairable thanks to the support of Operation Smile and the medical volunteers.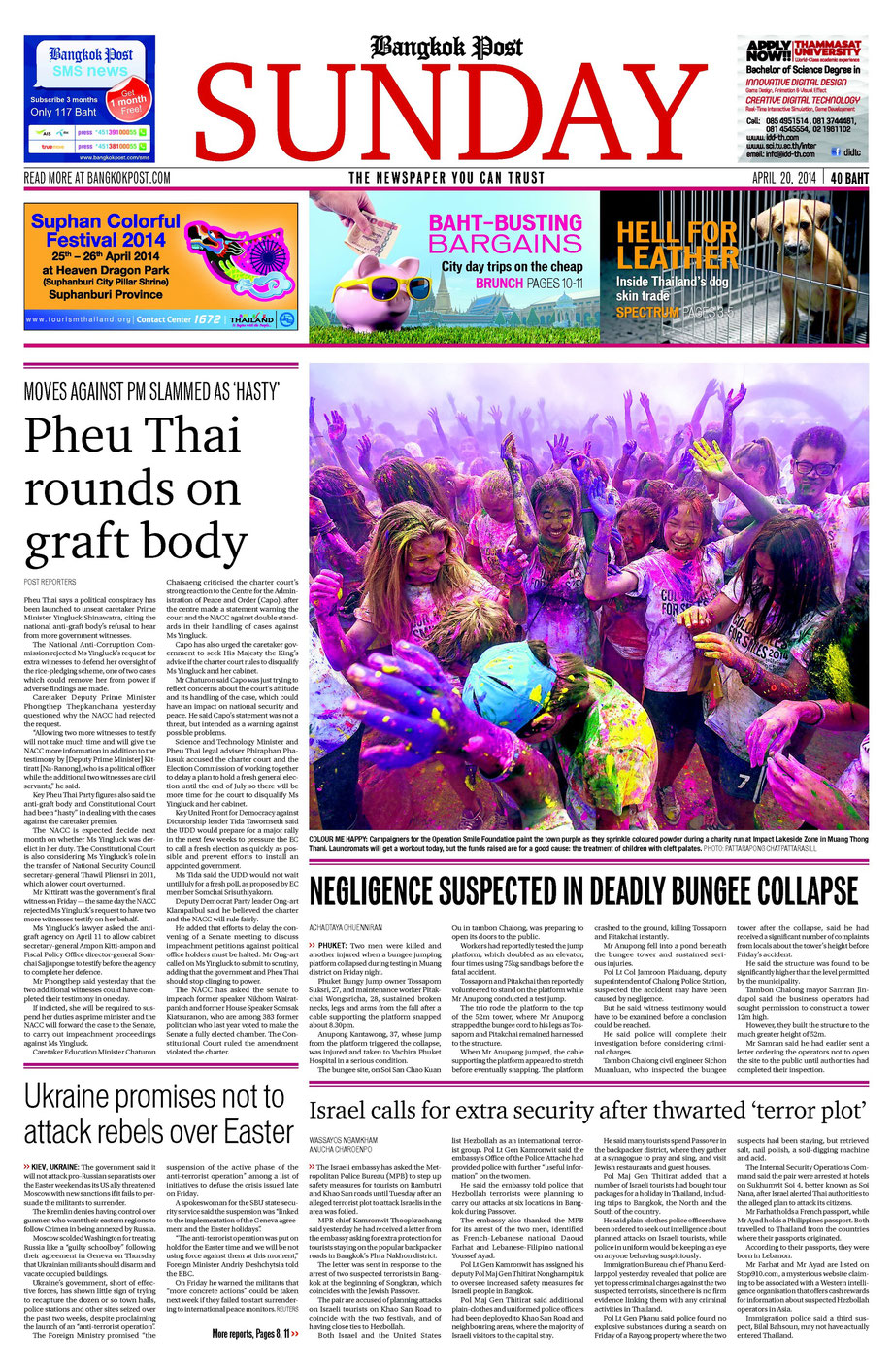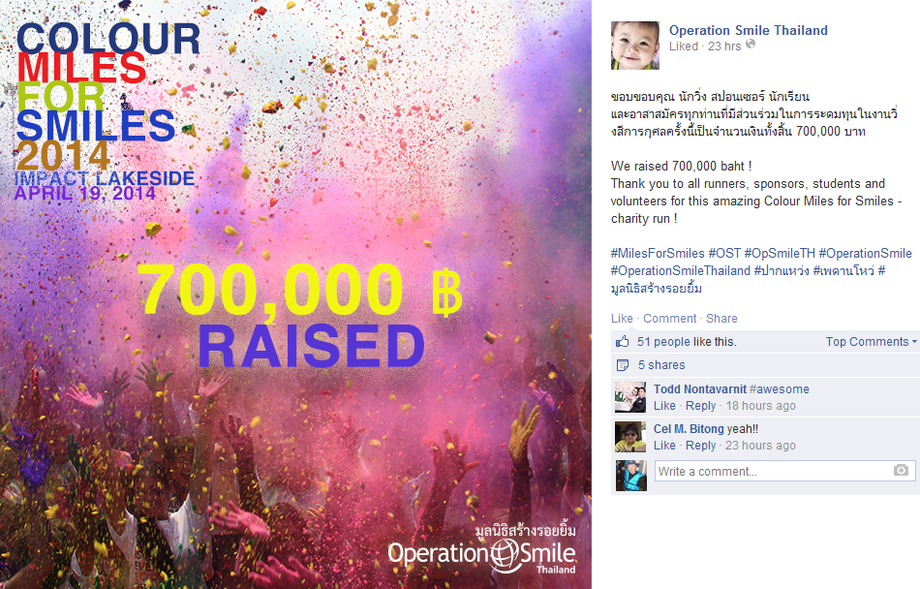 Operation Smile held their fund raising event - Colour Miles for Smiles on Saturday 19th April 2014 at Muang Thong Thani.
The fun run was well supported by:
Student representative groups of including:
NIST International School
International School of Bangkok
Bangkok Patana School
Harrow International School
Ruamrudee International School Thailand
St. Andrew's International School, Sukhumvit 107
Shrewsbury International School