Concordia Welfare & Education Foundation‐Thailand 
Good Governance & Transparency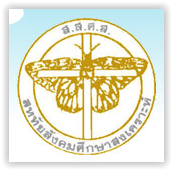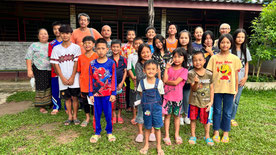 Concordia Welfare & Education Foundation‐Thailand "CWEFT"
www.facebook.com/cwefthailand/
The CWEFT provides needed assistance to those in need through educational and vocational training and working on programs with other non governmental and government organizations.  CWEFT operates a day care center in Bang Na slum and hostel projects for ethnic hill tribe children who live in the remote villages and need a safe place to stay when they come to study in the city.

CWEFT emphasizes four major areas in its projects: education, community development, hygiene and basic healthcare, and emergency relief for those affected by natural disasters.
 Please see CWEFT Annual Report and Review Report below.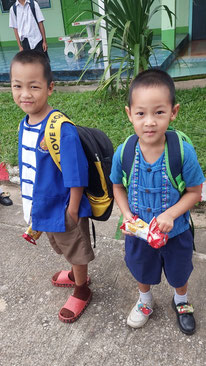 Manaporn Hostel, Chiang Rai
     CWEFT aims at giving support to children in the city as well as ethnic hill-tribe children who live in red zone area and are exposed to drug problem.  They are from poor family, lack of knowledge of government regulations, and cannot read and write Thai language.  As a result, most children do not have birth certificate and thus no nationality.
     CWEFT provides safe accommodation, with caretakers, and food with good nutrition to the children so that they can grow up, go to school, learn Thai language, and develop themselves to the fullest.  Moral, ethics, and self-discipline, are also taught to let them live happily with others, to obey rules and regulations, and to protect them from ill-wishers.  In other words, to prevent the children from being lured into drug and human trafficking cycles, be it prostitution, child labor, or beggar.  To educate the children so that they understand their rights and responsibilities as well as others, have life immunity to be able to support themselves and live a balanced life. 
     "My family and I live on the mountain far away from school and there is no bus.  My parents work in the tea plantation, there is no one to take me to school.  I could go to school only when I get older, as such, I could not catch up with friends of my age.  Thanks to the opportunity from CWEFT, I can stay at the dormitory, can go to school everyday, have good meals which help me grow and stay healthy.  I learn how to think rationally, to share things with others, and not to be afraid to voice my opinion.  I also learn how to play guitar, other necessary life skills, and to stay safe from drugs.
     I sincerely thank CWEFT to provide me with safe place to stay and a chance to attend school."  Chueachart Kammoon, Manaporn Hostel.
Concordia Welfare & Education Foundation - Thailand Annual Report 2023
2023 CWEFT Annual Report (English).pdf
Adobe Acrobat Document
33.6 MB
Concordia Welfare & Education Foundation - Annual Report 2023 (Thai)
2023 CWEFT Annual Report (Thai).pdf
Adobe Acrobat Document
33.7 MB
Concordia Welfare & Education Foundation - Thailand Review Report 2021
Concordia Welfare & Education Foundation
Adobe Acrobat Document
168.1 KB