Concordia Welfare & Education Foundation‐Thailand 
Good Governance & Transparency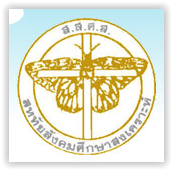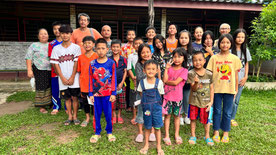 Concordia Welfare & Education Foundation‐Thailand "CWEFT"
The CWEFT provides needed assistance to those in need through educational and vocational training and working on programs with other non governmental and government organisations.    CWEFT operates a day care center in Bang Na slum and hill tribe project in Chaing Rai.

CWEFT emphasizes four major areas in its projects: education, community development, hygiene and basic healthcare, and emergency relief for those affected by natural disasters.
Please see CWEFT Review and audited financial statements below
Concordia Light Hostel Center, Mae Suai District, Chiang Rai
    Concordia Welfare & Education Foundation‐Thailand"WEFT" is focus to help the hill tribe, needy children and refugee to build capacity and sustainable through education and service. We worked in MaeSod District, Tak Province for many year to help the refugee students who live in the camp and hill tribe minority who are living near by Burma border.
   CWEFT Light Hostel Center (LHC) is one of CWEFT's project started by Mr. Parn and Khun Ooy, our key leader a year ago. While he was working in the village, he saw that many hill tribe children on Doi Muser where his wife lived were orphans. The village is underdeveloped and in a very dilapidated condition. Some children become victims and have to deliver drugs for adults while some are forced to use the drugs themselves. Currently, there is a school for Muser children near the community. Most of the villagers are animists. The area surrounding the village is considered a "Red Area" due to drug problems while incidents of suicide also occur.
   CWEFT saw these are urgent need, CWEFT decide to rent a house in Chiangrai and pull those students out from those village. The house that we rent is close to the school so the students can walk and safe. LHC provided a shelter, food, clothes and education supplies, the students went to the government school with free tuition but still need some support for lunch and school allowance. The purpose to prevent the children from child labor, prostitution or addicted to drugs so they can growth, safe and continue their education to have hope in their life too. Now we had 11 students in our care.
   Our champion story from this Center. Ms. Atitaya Pukumgaew was born in 2000 (13 Years Old). She is from the Lahu tribe. Her mother is a hired worker cultivating crops and her father died. She is in danger of being lured into the sex trade; her mother is mobile to sell her labor in another province so she stays with relative. Her family is quite poor and starts to use her to involve in drugs carry. Her mother asks Mr. Parn to help her daughter since she can not be home to care for her.
   Now she studies at Grade 4, work and study hard to make it possible for her to keep up her study. When she first came, she is more quiet and afraid to say thing out. Now she is more smiles and enjoy the friendship with friends at the hostel and school. Daily she involved cooking, cleaning and care for other. These Light Hostel's family is become her home. She wrote to us regularly to share about her study and life. CWEFT and Light Hostel Center intention to make a different in their life and be able to prevention children from child labor and prostitution through this center.
Concordia Welfare and Education Foundation Review Year 2017/18
CWEFT Review for year 2017_18.pdf
Adobe Acrobat Document
118.9 KB
Concordia Welfare and Education foundation Annual Report 2020
CWEFT Annual Report June 2020 -October 8
Adobe Acrobat Document
873.0 KB
Concordia Welfare and Education foundation Audited Financial Statements 2019/20
CWEFT FS 2020-ENG.pdf
Adobe Acrobat Document
937.5 KB
Concordia Welfare and Education foundation Annual Report 2019
Annual Report - 2019.pdf
Adobe Acrobat Document
2.0 MB
Concordia Welfare and Education foundation Audited Financial Statements 2018/19
CWEFT Audit report 2019.pdf
Adobe Acrobat Document
1.9 MB