Angkor Hospital for Children, Cambodia
Good Governance & Transparency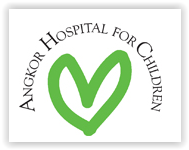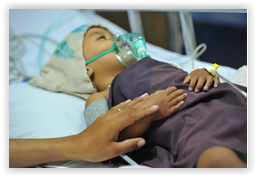 Angkor Hospital for Children, Cambodia
https://www.facebook.com/AHCinternational
Angkor Hospital for Children (AHC) is a non-profit pediatric teaching hospital working in cooperation with the Cambodian government to provide free, quality health care to impoverished children in Siem Reap, Cambodia.
Medical care in Cambodia
Since 1999, AHC has provided over 1,000,000 medical treatments, education to thousands of Cambodian health workers and prevention training to hundreds of families. The hospital offers inpatient and outpatient care, surgical services (including heart-surgery), ER, intensive care treatment, dental care, ophthalmologic services and antiretroviral HIV therapy to over 150,000 children each year. The hospital also has a pharmacy, physiotherapy and radiology services, a medical laboratory, and a social work program.
Vision
Cambodian children have access to quality medical care wherever they live, regardless of their ability to pay and Angkor Hospital for Children exists as a center for excellence in pediatric health care and training, fostering development and expansion of the public health care system.
Mission
To provide quality pediatric health care to Cambodian children and free care to those living in poverty, as guaranteed by the Cambodian constitution; to work with the Cambodian Ministry of Health to strengthen Cambodia's health care system through the training of doctors, nurses and health workers; to play a central role in improving public health for all children.
Please see our review in the PDF file below (to be updated soon)
Angkor Hospital for Children Review 2013
Angkor Hospital for Children Latest Revi
Adobe Acrobat Document
879.4 KB
Angkor Hospital for Children Annual Report 2021
2021-AHC-ANNUAL-REPORT.pdf
Adobe Acrobat Document
60.1 MB